Credit Card Payment Process
We accept VISA, MasterCard and JCB. If reserving online and paying by credit card, you will need to pay the full amount.
Please see "
Terms & Conditions for Credit Card Payment
"
STEP 1
After completing your reservation, you will be sent to the webpage of payment. Please click the payment button on the webpage.

Please check the amount entered. If it is correct, please click the button "To make a credit card payment".
You will be sent to the webpage of "AXES Payment"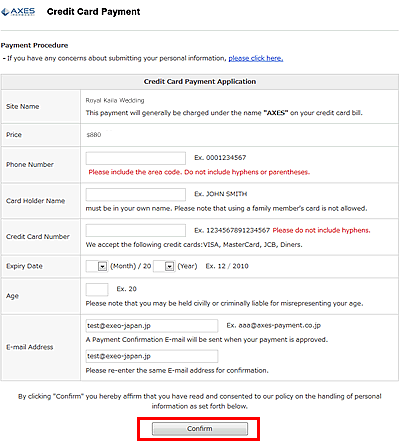 STEP 2
Please enter the requested information into the application form.
STEP 3
Please check that everything is correct, and confirm.

After clicking, it will take around 10~30 seconds for the network communication.
Please click the button just once and wait.